No Bake Cheesecake Recipes & Ideas
Rocky Road Cheesecake Recipe
What you will need:
2- 8oz. packages Cream Cheese
1-8oz. container Whipped Topping
Prepared 9 inch prepared Chocolate crust
1⁄2 cup chopped Walnuts, plus extra for garnish
1/2 cup mini marshmallows, plus extra for garnish Chocolate syrup
Directions:
1. Prepare Deedee Desserts Chocolate Mousse Cheesecake mix as directed.
2. Add 1⁄2 cup Walnuts and 1⁄2 cup of mini marshmallows. Fold together.
3. Place mixture into prepared chocolate crust.
4. Top with garnish of marshmallow and walnuts. 5. Drizzle with chocolate syrup.
6. Serve chilled.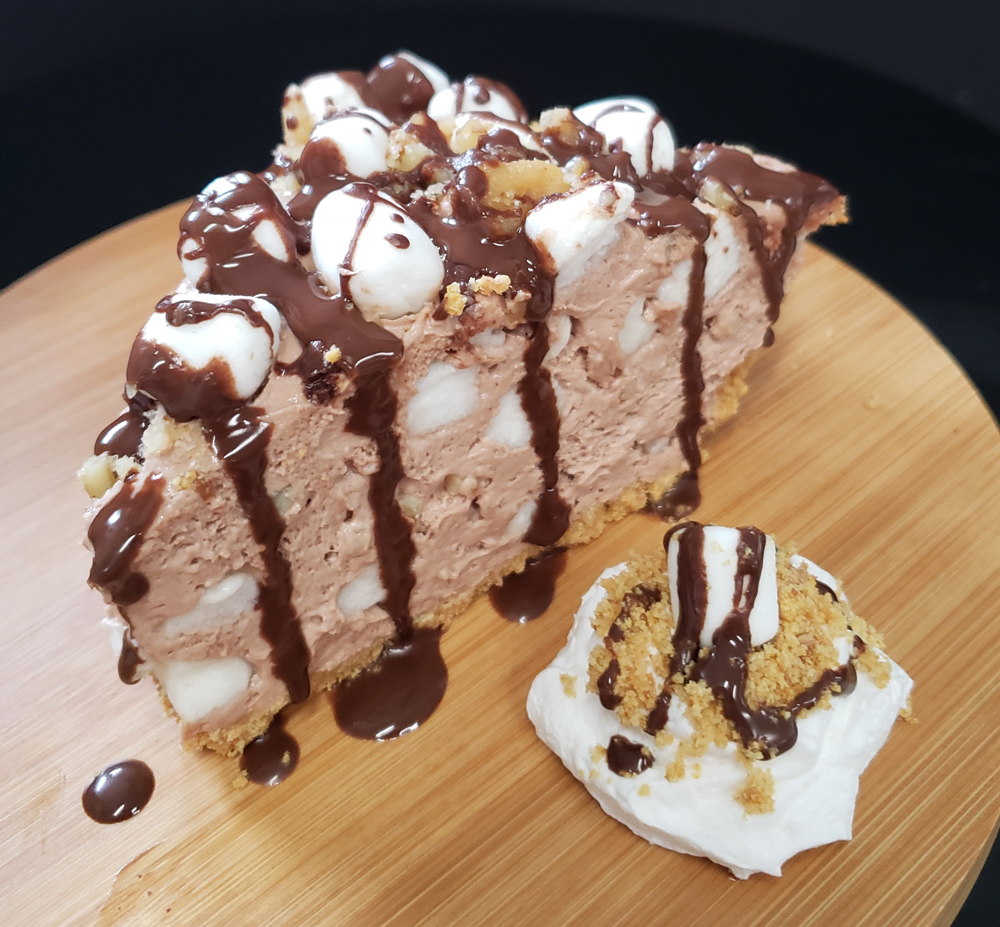 Keep a few of our No Bake Cheesecake Mixes on hand for any occasion!
We would love to hear from You! Send us your recipe using your favorite Deedee Desserts Cheesecake Mix