No Bake Cheesecake Recipes & Ideas
Razzmatazz Brownies Recipe
What you will need:
2- 8oz. packages Cream Cheese
1-8oz. container Whipped Topping
Prepared 9×13 tray of brownies
1⁄2 cup mini chocolate chips, plus extra for garnish
1 small container of fresh raspberries
Directions:
1. Prepare Deedee Desserts Raspberry Cheesecake mix as directed.
2. Fold in 1⁄2 cup mini chocolate chips.
3. Place mixture over entire tray of brownies.
4. Place remaining mini chocolate chips on top.
5. Chill until ready to serve.
6. When ready to serve, cut into squares.
7. Place 1 fresh raspberry per square.
8. Serve and enjoy!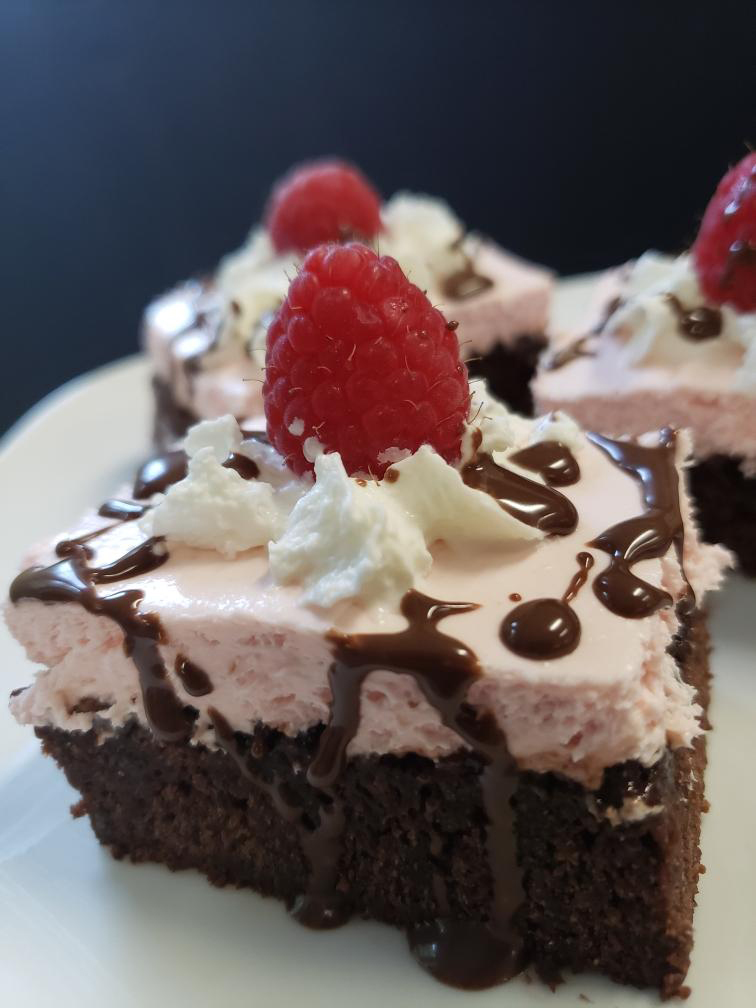 Keep a few of our No Bake Cheesecake Mixes on hand for any occasion!
We would love to hear from You! Send us your recipe using your favorite Deedee Desserts Cheesecake Mix